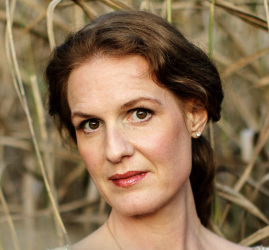 Eileen Engebretsen studied opera at the University of Michigan (Bachelor of Music in Performance), Northwestern University (Master of Music in Performance), and the University of Cincinnati (Doctor of Musical Arts) as Eileen Stawiski (her maiden name). Eileen has sung lead roles in operas by Donizetti, Mozart, Puccini, Britten, Poulenc, and others. Her favorite roles include "Musetta" in Puccini's La Bohème, "Adina" in Donizetti's L'Elisir d'Amore, and "Constance" in Poulenc's Dialogues des Carmélites. Eileen has also sung many solo engagements and recitals for private events, churches, concerts, and schools, in the USA, Norway, and Germany.

From 2002-2009, Eileen lived in Dusseldorf, Germany. She worked as an English and voice teacher while working on her doctoral thesis on Polish opera. She completed her doctoral degree with the University of Cincinnati in 2010. Since 2009, she sang as a guest soloist with Øymark, Ørje, Klund, and other churches in Marker County, Norway. In 2010, she performed in a concert with organist Vidar Hansen for the Eidsberg summer music festival. In June 2014, she gave two concerts, at Rømskog and Ørje churches, which were enthusiastically received.

On December 14, 2014, Mrs. Engebretsen sang an International Christmas Concert with pianist Stephanie Pestana at the Trinity Lutheran Church in Grand Rapids, Michigan, USA. She also looks forward to her upcoming concerts in 2015 with pianist Sonja Radojkovic, in Sweden and Norway.

Mrs. Engebretsen has been a Yoga Alliance certified teacher since February of 2014 and has taught Yoga at Family Sports Club Ørje since January 2014. She was a guest teacher, presenting a vocal production workshop for Yoga teachers in Oslo, for Basia Lipska's Yoga teacher training program (Oslo RYS) in November 2014.

Eileen lives in Ørje, Norway with her husband, Øivind Engebretsen, and their two daughters, Maria and Lilly. Eileen looks forward to continuing her solo career in Norway now that she has made her permanent home there. She also plans to continue performing in the USA and other parts of world.

---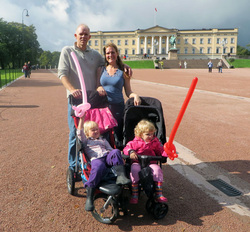 Eileen Engebretsen har bodd i Ørje siden oktober 2009. Hun bodde i Tyskland fra 2002 til 2009, og jobbet der som engelsklærer og sanglærer mens hun jobbet med sin doktorgrad i opera. Hun fullførte doktorgraden ved The University of Cincinnati, i Ohio i 2010. Hun har sunget som solist i Øymark, Ørje, Klund, og andre kirker. I 2010 sang hun i Eidsberg kirkes sommermusikkfestival. Eileen Engebretsen studerte opera i USA ved The University of Michigan (bachelorgrad i spansk og bachelorgrad i musikk,) Northwestern University (mastergrad i musikk,) og The University of Cincinnati (doktorgrad i musikk). Hun har opptrådt i flere solo-oppdrag i private sammenhenger, kirker, konserter, og skoler, i USA, Norge, og Tyskland. Hun har sunget hovedroller i operaer av Donizetti, Mozart, Puccini, Britten, Poulenc, og andre. Hennes favorittroller er blant annet "Musetta" i Puccinis La Bohème, "Adina" i Donizettis L'Elisir d'Amore, og "Constance" i Poulencs Dialogues des Carmélites. Hun ser frem til å fortsette solokarrieren sin i Norge nå som hun har etablert seg her. Hun er gift og har to døtre, 2 og 3 år gamle.
---